About the artist...
BIO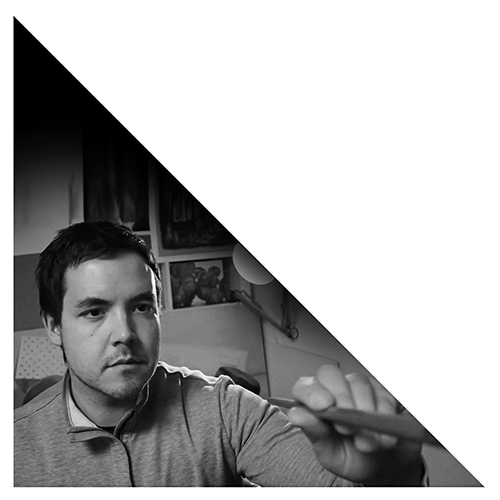 Birmingham based fine artist, Dean Wilson, has been passionate about art in all its forms for as long as he can remember. Born in Lincoln, UK, the city continues to provide inspiration for a lot of his work, which has no shortage of inspirational views and subjects to paint.
Dean put down the crayons and began to experiment in oil paints in 1998, quickly becoming a fan of the qualities of the medium. Over the years he has self taught himself the art of painting in oils and continues to learn new techniques with each new piece. Dean doesn't focus on a particular genre or subject matter. Inspiration comes from everywhere, whether it be a fantastic view, portraiture, or an arrangement of inanimate objects. He finds the drive for the next painting is to try something new and mix up the subject matter.
As an aspiring photorealist painter, Dean's paintings always strive to capture every detail possible. The focus is always on recreating a life-like representation of a subject from a simple mix of pigments and mediums. Patience and an eye for the smaller details are key in getting the finished result.
Dean has shipped a number of paintings around the world in recent years and is currently represented at the Spencer Coleman Gallery in Lincoln, a natural fit for his work, being in his spiritual home. Further exhibitions are planned for the future as the artistic journey unfolds.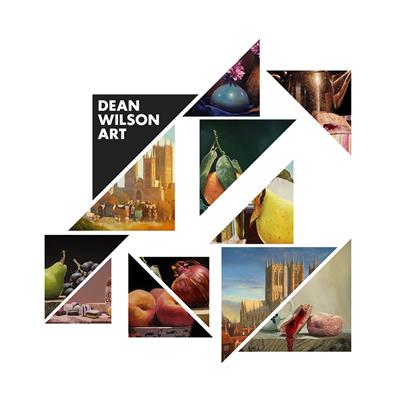 (click to expand / collapse)
FAQ
Frequently Asked Questions
Created: 2/24/2021 5:02:19 PM
Last Edited: 4/1/2021 12:17:05 AM
Thankyou for visiting my website. Whether you're looking to invest in some art, buy a print or you are simply here for a look, I'm grateful and honoured that you came here. I get asked a lot of similar questions so here are some of the most common ones with answers.
are those pictures just photographs!?
I always feel flattered by this question but no; everything on my website is a painting or drawing. My style of art leans towards photorealism so all my work pays fine attention to detail, with the finished result aiming to be as realistic as possible.


I'd like to buy one of your original paintings but i cant find any available on the site
Currently most of my paintings are available for sale at Spencer Coleman Fine Art in Lincoln and not through me directly. In future I will have paintings available both at the gallery and on the site also. Keep an eye on my social channels for availability of new works!
I'd like to buy a print, but I would like a larger/smaller size than you are offering
I'm more than happy to take orders for bespoke sizes and dimensions for all open edition prints, if the size listed isn't suitable. Limited edition prints are only available in the size stated. However if you require a copy of one of the limited editions in a bespoke size, I am able to do this with the caveat that they won't be numbered and dated like those in the edition. Please contact me for more information.
I'd like to buy a print of one of your original paintings but it isn't listed in 'prints'
Currently I only have select paintings available as prints. However, if there's an image that isn't currently listed that you would be interested in, please email me with a size in mind and I can look to producing a print copy for you.
What level of quality can i expect from one of your prints?
I source only the best quality I can for my prints. In order to showcase the art and offer you the highest standard possible, I use a professional print house in London. They use the top level printers, inks and papers. Prints are sold mounted as standard and shipped flat to preserve the quality.
how long will it take for my print to be delivered?
I hold only limited stock so most of my prints are made to order. Turnaround time for printing and delivery is around 21 days.
Are your paintings and prints available framed?
Sorry, but I don't offer frames for prints currently, they are produced and shipped unframed. Original artwork can be framed at an additional cost, so please contact me for any information
Do you take on private commission work?
Yes! I am happy to discuss private commission work. I can't always promise i'll be able to honour every request as there are only a finite number I can take on at once, but if you have something in mind then I'm always happy to hear from you. Email me at dean@deanwilsonart.com for commission enquiries.
what is the price of a private commission?
The price will vary on the size and complexity of the subject matter. All costs will be discussed and signed off before any work takes place.
do you only accept paypal?
Currently yes, this is the only method of payment on the site. If you would like to order and this poses a problem, please email me at dean@deanwilsonart.com.
Do you ship internationally?
Currently I only ship prints to the UK mainland. However for purchase of original artwork internationally, please email me at dean@deanwilsonart.com to discuss options.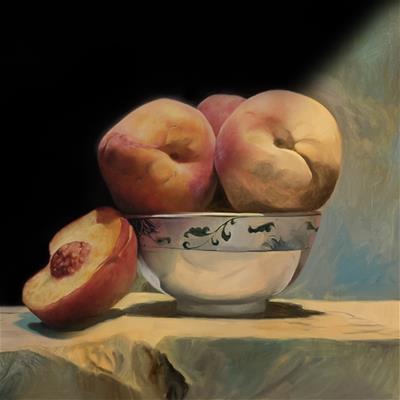 (click to expand / collapse)
How it started, how it finished
A little insight into the before and after of a painting
Created: 3/21/2021 1:55:47 PM
Last Edited: 3/22/2021 2:33:28 PM
Before and after - a small selection
At a quick glance it can sometimes go unnoticed that a realist piece of art is actually a carefully finessed painting, and not in fact a photograph. For future paintings I intend to post some work in progress pictures to show how my art is constructed. For now, here are a small selection of before and after pictures featuring work found on the site. Paintings can sometimes be quite ugly and full of mistakes for the first 80% of the time they are in development. I hope this brief glimpse under hood will be of some interest...
sunrise over lincoln
One of my more recent pieces, a large 1.5m wide panorama of Lincoln took a total of around 70 hours work to reach the final painted render. The image below shows how the process started. To make life easier later on, a painting needs an accurate foundation, so a carefully measured out under drawing is produced. Getting the mathematics out of the way early ensures the focus can be on the tones and colours. I tend to work this way for cityscapes or still lifes of man-made structures/objects. This helps to get total accuracy. Without it, the illusion of realism can be broken.
winter sunrise
This piece took a slightly different approach to painting. As the environment being depicted was more organic, with less of a requirement to be mathematically accurate, a measured out under-drawing wasn't required. Instead, a loose tonal wash called imprimatura is applied to give a warm mid-tone to work on top of. Then a brunaille (all brown) underpainting is applied to get in the very basic details and foundations. Once this layer is dry, the colours are added, building up in stages until the painting is rich and vibrant.